We are rerouting a section of Sunset Trail to connect the upper and lower sections of the park with a more sustainable and user friendly trail. Sunset currently lies in the creek bed of Palo Seco Creek, is over 12′ wide, and substantially over grade. This is one of the coolest projects in the park and planned both to provide the best possible experience for trail users and protect the environment through sustainable design.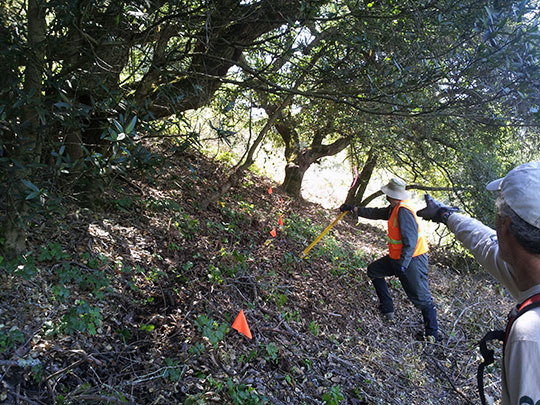 The first workday on May 11th went really great. Thanks for everyone that turned out! We had around 15 people and started the day by moving 20+ railroad ties from the meadow up to the work site.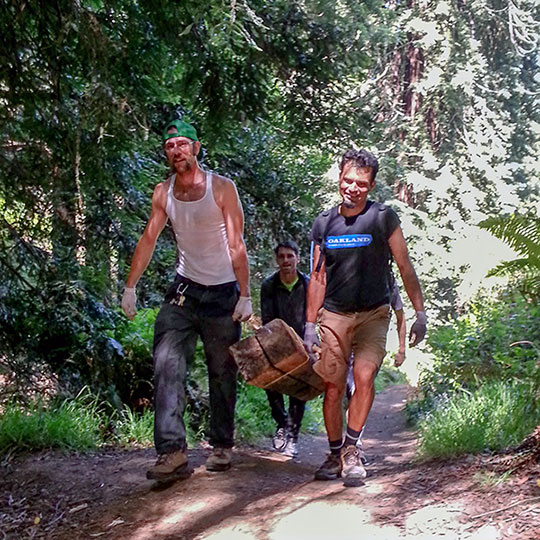 Once that was complete, we began the vegetation removal, digging up ferns & soup plant bulbs and Sticky monkey-flower.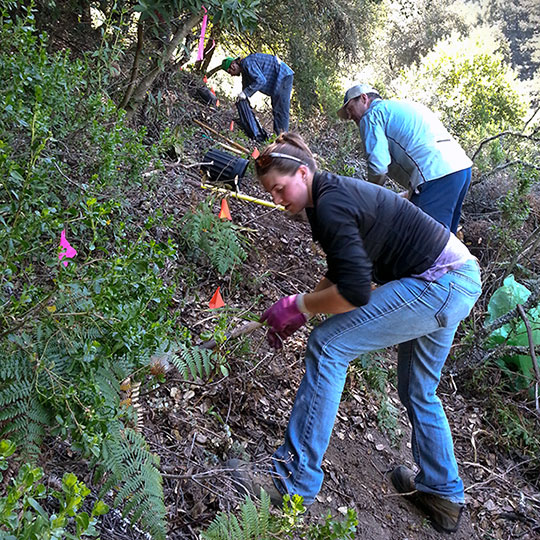 We potted the plants and transported them down to the park nursery where we gave them a good soaking before leaving them in the capable hands of our friends at FOSC.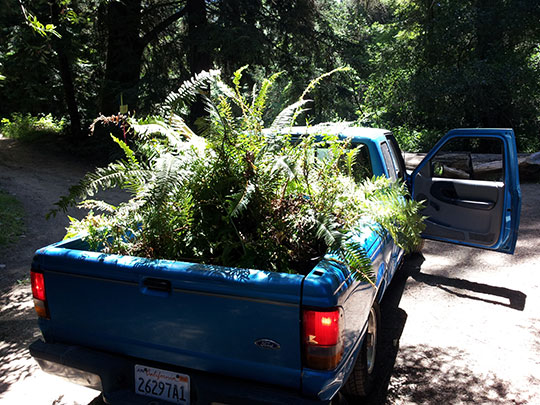 We also cut a scratch line along the route to give everyone a solid idea of where our bench cut will be.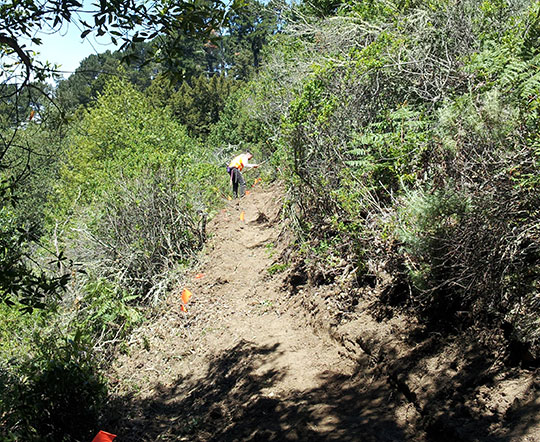 At the end of the day we were back at the Ranger Station for cold drinks and socializing.
We'll be back on May 25th when the real fun begins with the bench cut and construction of the two switchbacks.  Get involved and sign up for the next work day on the 25th!