Thirty-five volunteers showed up to begin the construction phase of the new Sunset Trail reroute on our May 25th work day. With the sun out, but still nippy, it was the perfect day for trail work.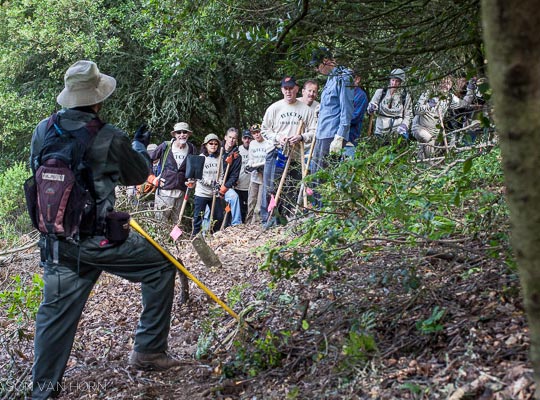 Project supervisor Nat Lope of
Hilride
demonstrates a fire-line inspired trail building technique.
We began the day enjoying French pastries provided by FOJMP board member Stan Dodson of the Dimond La Farine Bakery before we headed out to the work site.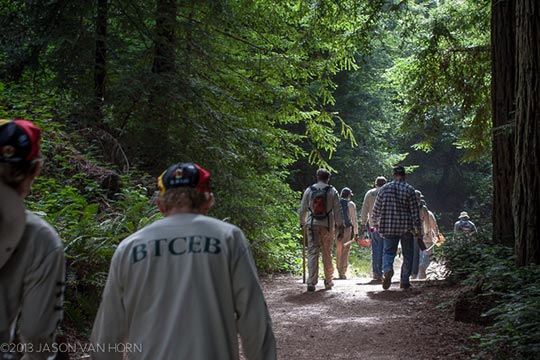 In a battle of man versus bay stump, a group began the excavation of a huge stump at the bottom of the reroute.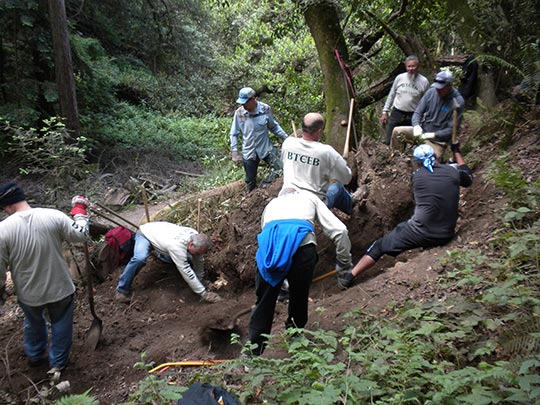 Others paired up and began hauling more railroad ties up from the meadow…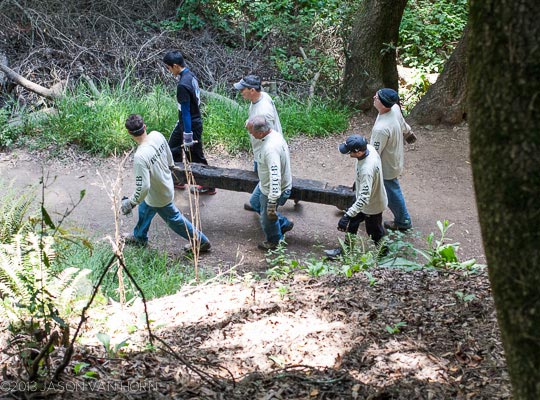 …while the majority lined up with Pulaski and McLeod tools to cut the bench.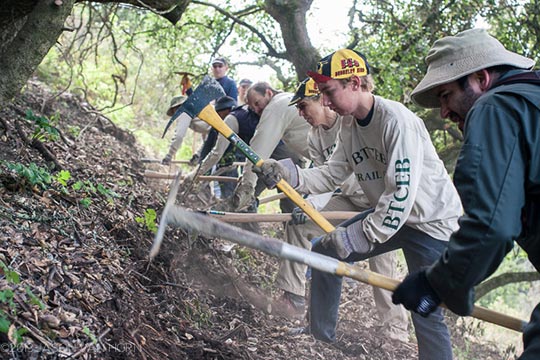 The group broke for BBQ chicken and salads at mid-day, prepared by BTCEB Trails Director, Dave Cowley, before returning to the hill for the afternoon session.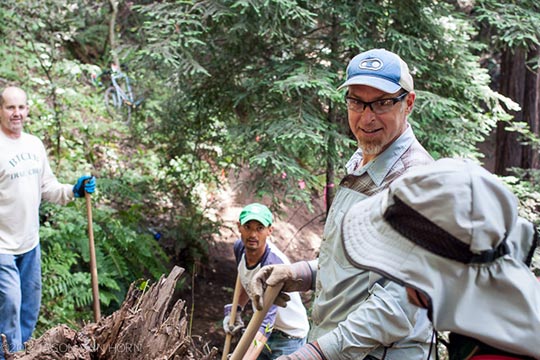 At day's end, with the majority of the bench cut, the new trail was visibly flowing down the hill.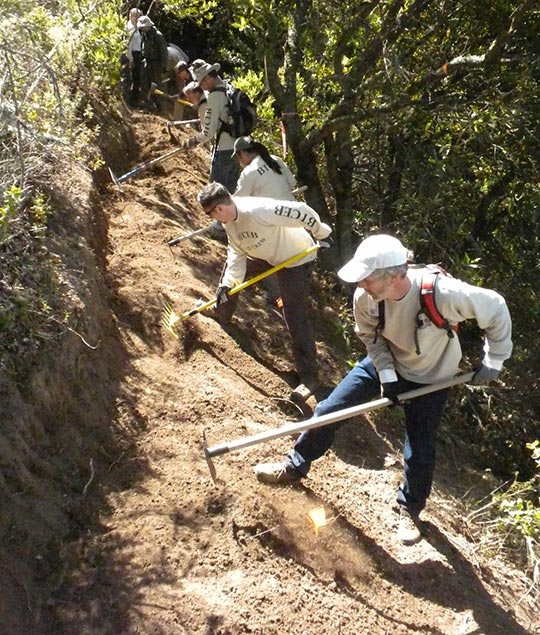 By late afternoon, the exhausted group returned to the meadow for snacks and cold beverages.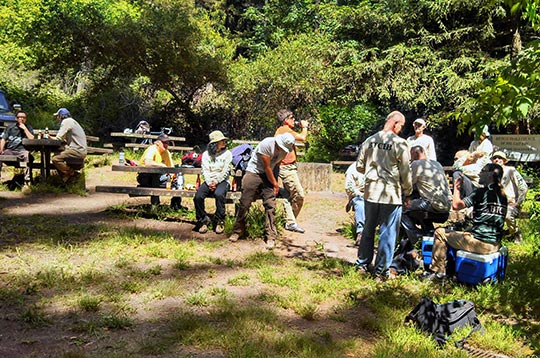 The next construction date is scheduled on June 15th, when we'll begin construction of the two switchbacks, build a couple retaining walls, and start the gateways on Sunset and Sequoia Bayview. We'll meet at 8:30 a.m. at the Ranger Station. Plan on a two-hour morning session, break for coffee, juice, fruit, and pastries on the hill, and be done around 1:00 or so when we'll head down to the meadow for lunch and beverages and where we'll call it a day.
Parties interested in helping can signup on the BTCEB MeetUp group. If you have any questions drop Brent a note.
Thanks to Chef Dave for his most excellent BBQ, BTCEB's Henry Mitchell, Mike Udkow, and Daniel Perkins for bringing in the railroad ties and helping with all the preproduction, Gary and Stan from the Dimond La Farine bakery for the incomparable treats in the morning, and of course Park Supervisor Martin Mataresse who made the entire project possible!
Also thanks to Jason Van Horn for some really nice photos. Check out Jason's  Bermstyle site for more images of the day.